Official Course Start: January 30th (2024) (24-Hours CPD)
This online course covers fundamental concepts and techniques of schema theory and therapy (ST) as it relates to the presentation and treatment of eating disorders. This includes the assessment of schemas and modes specific to eating disorders, as well as core experiential, interpersonal, cognitive and behavioural change techniques.

Participants will be shown how to conceptualise eating disorders in the context of wider comorbidity, and to utilize powerful techniques to challenge self-criticism and eating disorder symptoms.
Participants will learn ways they can help clients to build a healthy compassionate self to replace the 'survival' modes that drive eating disordered behaviours.
Training can be viewed at your own time and pace. There will be access to live Zoom Q&A Meetings with Susan (these are also recorded in case you can't make them live) and discussion forums to encourage active engagement and learning. Material will be made available to registrants for a further 10-weeks after the completion of the course (so 16-weeks access in total from the official course start date).
The training covers 24-hours of Active Continuing Professional Development. A certificate of attendance will be provided at completion of the course.

Pricing: 16-Week (Standard; 325AUD), and 12-months (Extended; 349AUD) Access Options are available - (Some folks just love more time with the materials) Scroll down for Pricing Options.
Preparatory Material Available immediately on Registration
Course Starts: September 30th (2024)
See below for course outline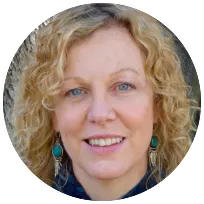 Your Presenter - Dr Susan Simpson
Dr. Susan Simpson is a Clinical Psychologist who has specialised in Schema Therapy for complex eating disorders over the past 20 years. She is secretary of the ISST Executive Board, and director of an ISST accredited training program, Schema Therapy Scotland. She has worked in specialist eating disorders services for over 15 years, and is currently based in an NHS-Scotland inpatient eating disorders unit. She is part of an international research group which is investigating the effectiveness of Schema Therapy for eating disorders. She has published several book chapters and journal articles on schema therapy, with a particular focus on the eating disorder population. She is co-author/editor of the book Schema Therapy for Eating Disorders published by Routledge (2020). Susan has presented at national and international conferences and has provided workshops across Australia and Europe.
For a list of research publications, see: https://www.researchgate.net/profile/Susan_Simpson